"I know someone is wondering when they see me. I look so fresh, says Eva-Christin to the weekly magazine Home.
People who struggle with non-visible diseases are being greeted by others' prejudices. "If she can go to town and have a cup of coffee, she can work the jam too," is a widespread attitude. Eva-Christin does not think it's so nice.
"You can not know I have not been out for several days, and that trip to the city is the small thing I can do that week," she says.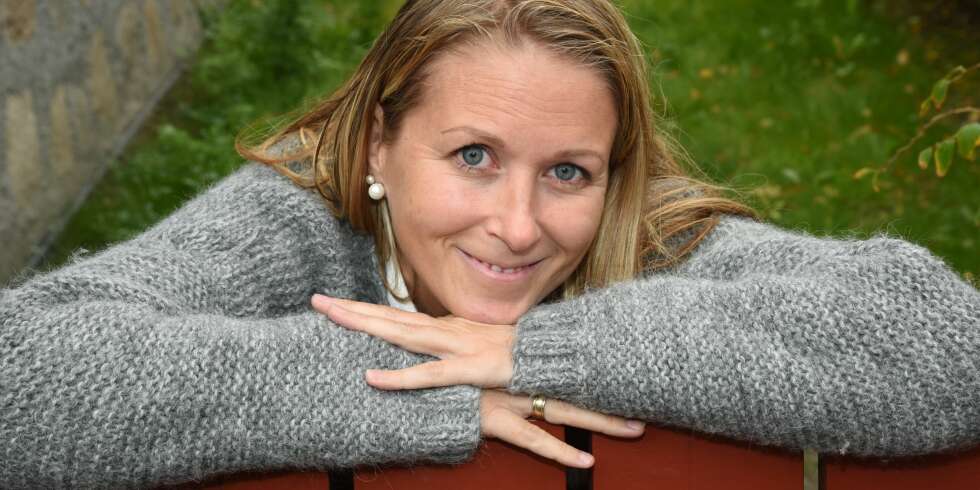 Many years of pain
She was diagnosed with fibromyalgia 14 years ago, in 2003, but she had symptoms for many years before that.
Symptoms of fibromyalgia
Fibromyalgia often begins with pain specific places in the body that come and go. Eventually, the pain can increase in propagation, strength and duration until they become more or less persistent. The pain can sit both in the muscles, joints and in the skeleton itself. They are described as burning, stinging or as toothache. It is typical that they move on and that they do not follow a particular pattern. Fibromyalgia is called a syndrome because it usually accompanies a number of other ailments.
Typical ailments associated with fibromyalgia are that you feel stiff in your body and are little refreshed in the morning. Over 70 percent of those with fibromyalgia experience poor sleep quality. Some have difficulty falling asleep, others often wake up during the night. Fatigue, fatigue and little energy are therefore common symptoms.
Other symptoms that may occur include headache, indigestion and memory problems. Some may have periods of drowsiness and be bothered with anxiety.
Source: Norsk Revmatikerforbund
– After high school I started working as an assistant in a kindergarten. I had pain in my back and had to get sick during periods because I was unable to get up. Being so young and getting sick is a burden. I got sick and sickened, and then went to work again before I was well. Today, I see that this is probably the reason why the disease escalated, "she says.
According to the Norwegian Reformed Federation , around three to five percent of the population has fibromyalgia, and most are women. For Eva-Christine, the disease has gradually eaten more and more of the quality of life.
"When I look back, I see that I have had pain in my body all the life, but I was still working until two years ago. The most burdensome have been all the sicknesses, because they have given me so terribly bad conscience towards colleagues who have gotten more work because I have been ill.
Hard to accept
Inflammation of the arms, shoulders, neck and back. Chronic headache. In periods, there has been so much pain and bothering that she has not managed to get up. For many years she worked as an assistant in kindergartens, but eventually she had to realize that there was too much noise and too heavy lifting. The power of the muscles was gone.
"It was difficult to accept the diagnosis when I received it, and I asked for an additional investigation to make sure that I was wrong.
A rheumatologist only confirmed what was said. It began to make sense to me that the pain would not disappear. Or, they would probably get worse over the years.
She worked as a secretary at the hospital in Fredrikstad and stayed there for nine years. There were many illnesses. For a long time, she tried to work hard. She went down to the job rate and demanded that she undertake. The will was stronger than the body, and finally the body stopped.
Lost himself
She is positive as kind, who has always looked fresh and has not complained. When she has had a pain, she has hidden it for others.
"There has been a problem that the disease does not seem to me. In the last two years I have gone to job settlement money. When I go out a rare time, I have a good day. People are watching me on the one good day I have. They'll never see my bad days, because I'm under my bed at home, she explains.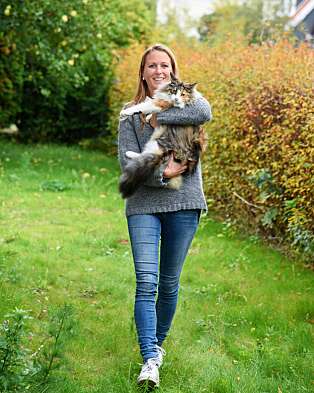 The children of 12 and 14 are used to finding mom in the bedroom where she is lying and resting even in the middle of the day. In short, the life of fibromyalgia causes unbearable pain a great deal of time, and some good days or moments, as the pain is not so intrusive. The good moments are challenging because you want to take back all that you have not got to do.
"I feel I've lost a part of myself to the disease. I'm a bustling and active person. That the disease stops me is a heavy burden mentally. Fortunately, I have a man who supports me. He makes dinner and fixes when I can not handle it, says Eva-Christin.
She says that the pain is not the worst, she can manage to handle. The worst is fatigue. When it feels like every fiber in the body works against you and just wants to sleep, despair comes.
"I can sleep between 10 and 16 hours a day when it's as bad. I have had periods when I have more or less lived in the bedroom. It's a sorrow that I can not be as active mom as I wish.
Have tried everything
There was nothing she would rather than use the education she took as a health secretary. It just did not go.
"I have pushed myself back to work so many times that the body can not handle more. I met the wall and it said stop. Now I have spent 11 months resting after the smell. My best advice to others is to take into account the diagnosis. I have not been good enough for it. I was too suspended in the defeat, unable to contribute to society.
Anti-inflammatory drugs and a half-tablet Naltrekson is a part of everyday life. The latter is an alternative form of treatment, which is used against a variety of disease states, hence fibromyalgia. She believes it provides better night's sleep.
"I've tried everything from cortisone to acupuncture and naprapathy, but the only thing to help with the pain is calm, regular massage and plenty of rest. It's when I manage to take care of the body that I feel better. If I become impatient, I am punished with pain and exhaustion, says the grandmother's mother.
Doctors say she does not have a working skill test again. They say she has to use the few powers she has on her family. The two children have become accustomed to having a mother who needs a lot of sleep. They manage themselves in the morning and take into account when they get home from school.
– Occasionally I think: Should I live like this? I'm hoping to get back to work. But where I am now, I see that it does not go. I work every day to accept that my body needs more rest and restitution, that I can not be the contributor most people are facing friends and family. If I wash and hang up on a good day, I can wear out afterwards. Many doings the same day do not go and I have to take breaks along the way.
She has stood on the living room floor and cried in despair of the lack of powers. Now she goes to medical yoga one day a week and tries to exercise gently. She feels it helps to work out a little.